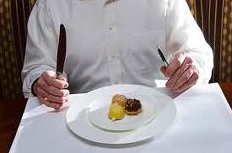 When you go around giving honest opinions for a living, you're bound to make a few enemies. But has criticism of food critics finally gone too far?
In a story from yesterday's LA Times, the hoo-ha behind the seemingly harsh reveal of its food critic, S. Irene Virbila, at the Red Medicine in Beverly Hills (managing partner–and, it's safe to say, not Virbila's biggest fan–Noah Ellis, surprised the foodie journalist by snapping her photo and kicking her and her dining companions to the curb before they even sipped on some soup) is either going to make you tap your fork to crystal or spit out your soufflé. Said a petulant Ellis in an interview with the paper: "Our purpose for posting [Virbila's photo] is so that all restaurants can have a picture of her and make a decision as to whether or not they would like to serve her. We find that some her reviews can be unnecessarily cruel and irrational…"
It's certainly not the first time a restaurateur's act of self-preservation came off as a tantrum–anyone recall NY's Jeffrey Chodorow taking out a full-page ad in the NY Times chastising former food critic Frank Bruni for dissing his dining establishment, Kobe Club? Yeesh. What do you think, readers? Is this a case of fair retaliation or a big, fat overflowing crate of rotten apples? Leave us a comment.