Dozens of chefs and restaurateurs are banding together to protest the opening of Pebble Limited Partnership's open-pit gold and copper mines on Bristol Bay in southwest Alaska, which will disrupt and possibly destroy one of the country's primary source of wild salmon.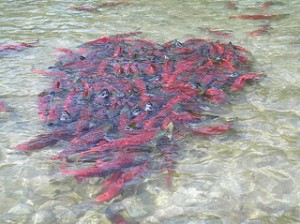 According to the Puget Sound Business Journal, about 50 participating restaurants (8 of which are in Seattle) are planning events and menu items featuring fresh salmon, to highlight the need to save one of the world's most important sockeye habitats.
To check out ways you can participate in this wake-up call, visit Chefs Collaborative, a partner organization dedicated to sustainable food education.