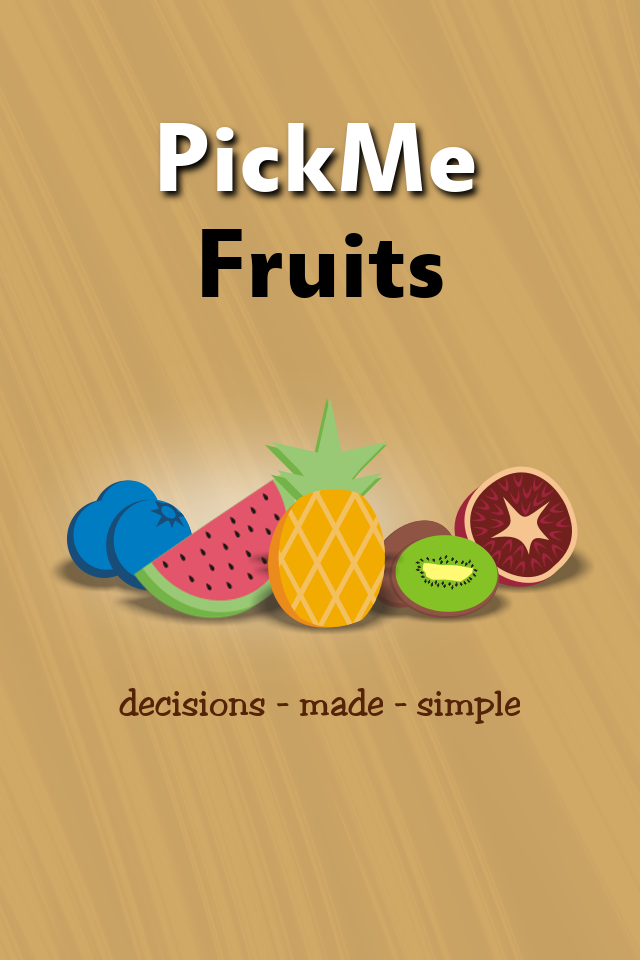 PickMe Fruits
Developer: Steven Bauschlicher
Cost: $1.99
Runs on: iPhone, Android
Website: www.facebook.com/pickmeapps
Version: 1.0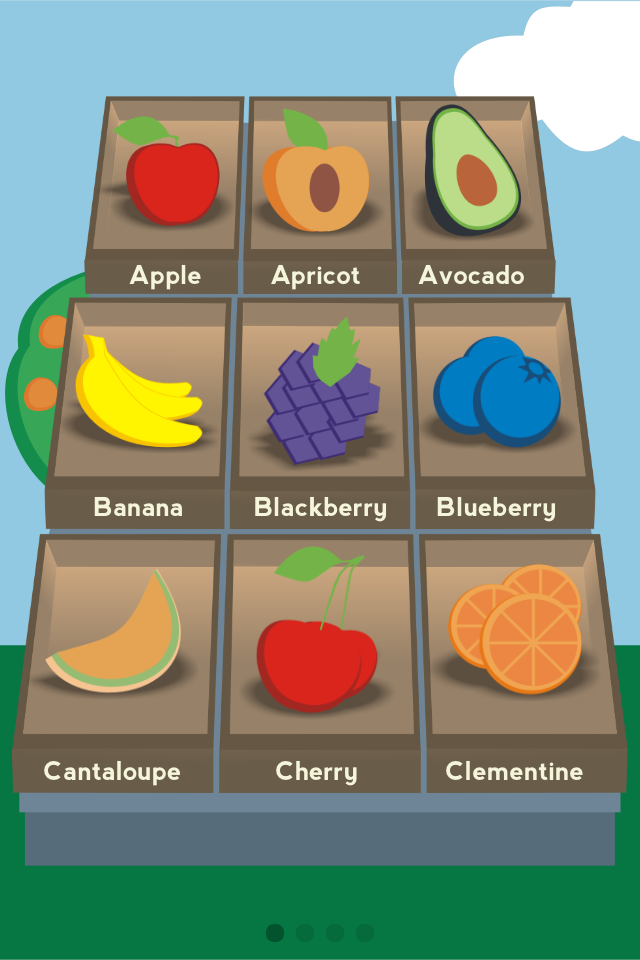 I love simple apps. And they just don't get much simpler than PickMe Fruits. The concept is simple: Click on one of 35 fruits to find out how to purchase them and how to store them. That's basically it.
The app opens to a cartoon-like display of nine brightly-colored fruits. Swipe horizontally to reveal three more pages of fruit. All the regular suspects are there, including bananas, cherries, apples and grapefruit. Some more exotic inclusions are lychee, guava, gooseberry and star fruit.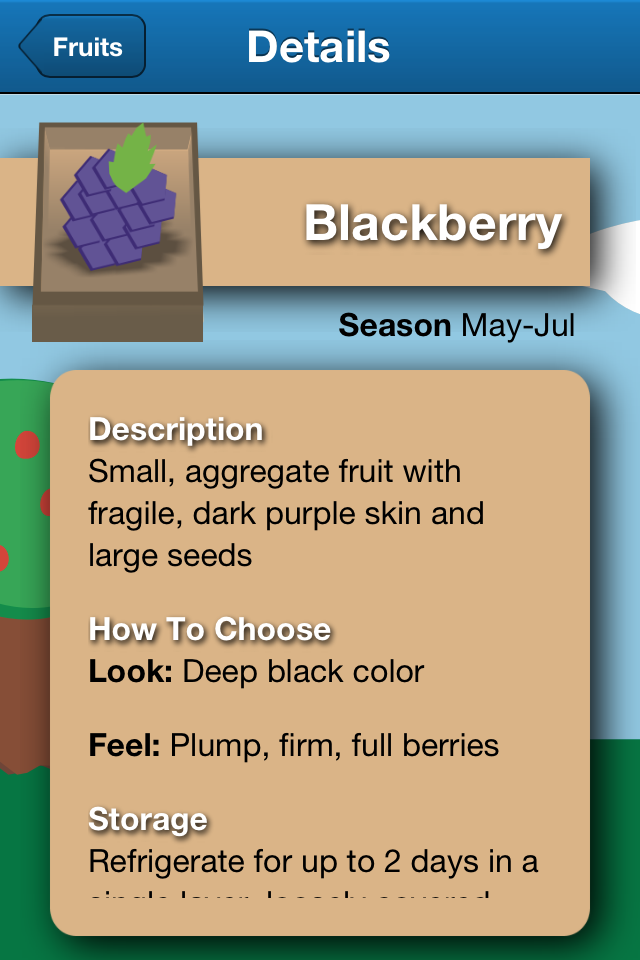 Click on any of the fruit images and you'll see a listing of information. At the top is the seasonal monthly range that the fruit is ripe. Below that is a description of the fruit. Perhaps the most helpful part of this app is the How to Choose section. Depending on the fruit and how you choose it, the options below it will describe what to look for, what to smell for, what it should feel like and even what to listen for. For example, when selecting a honeydew you should be able to shake the melon and hear the seeds rattle inside.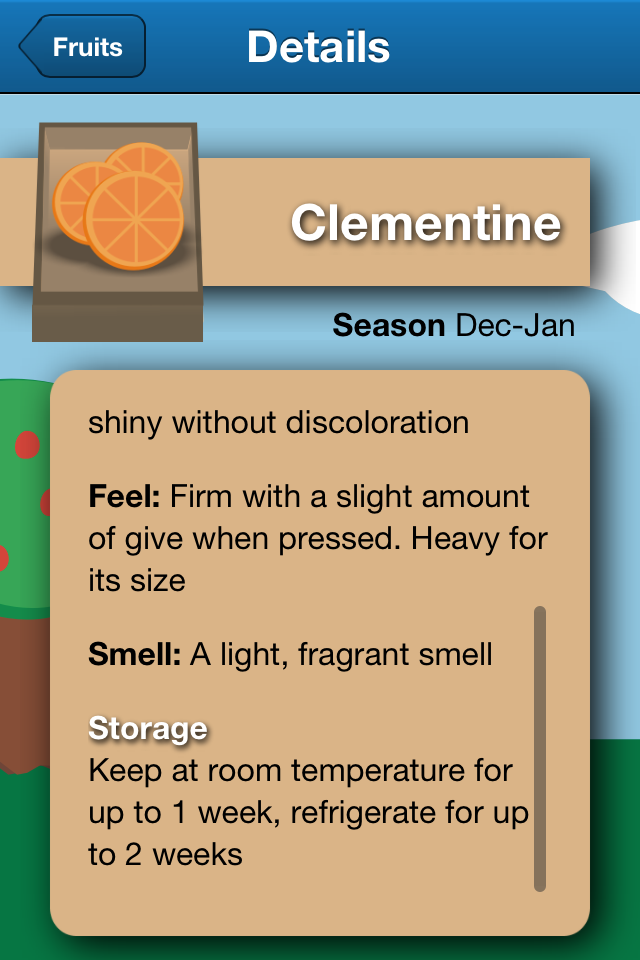 The last bit of information listed is how to store the fruit. This gives a temperature and duration. For fruits like guava, it will let you know how long to keep it at room temperature before it gets soft and then how long you can keep it in the refrigerator. For a grapefruit, it lets you know how long you can keep it at room temperature and how long you can keep it refrigerated, but it also warns you not to put it in a plastic bag.
This all seems like simple information, but these things are more complicated with seasonality–many of us are able to get most kinds of produce year round. In terms of how well this app functions, I really have no complaints. The only navigation is clicking on the fruit images, and swiping from page to page. The look is playful, but not overdone. Like a good kitchen timer, this app doesn't need to do a million things.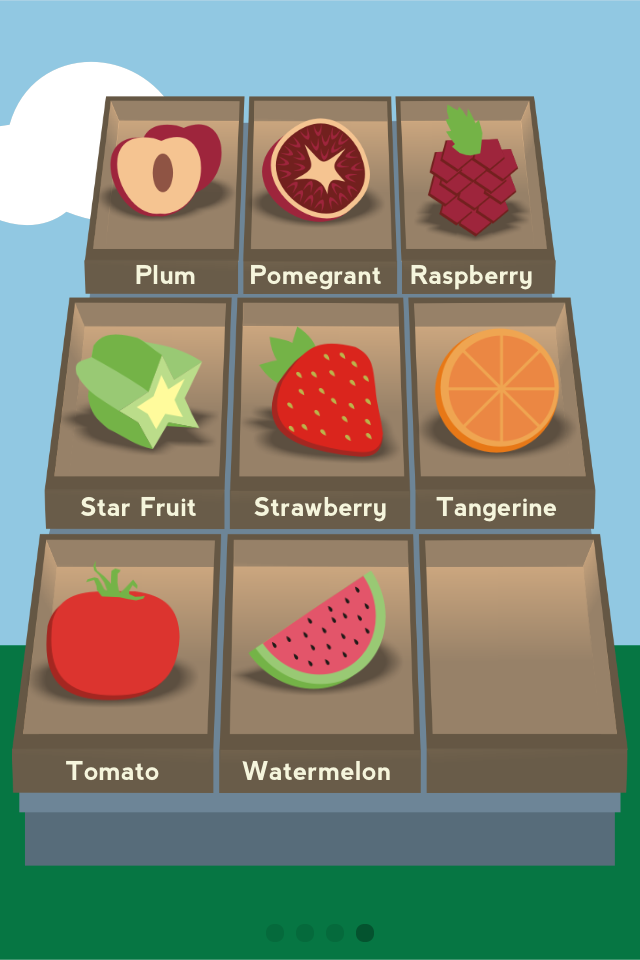 For $1.99, though, I would like more than just 35 fruits. In that regard this app seems a little thin. It might also be nice if there was some information on the different varieties of fruit. Just in apples and bananas you could have nearly 10,000 varieties. Not that the developer needs to rack up thousands of varieties–just a couple. Perhaps red grapes and green grapes would be a place to start.
Hopefully with version 2.0 this app will ripen just a bit and bear more fruit. Overall, though, this is a stable, simple, well-designed app that delivers what it promises.
Toque Rating: 4/5