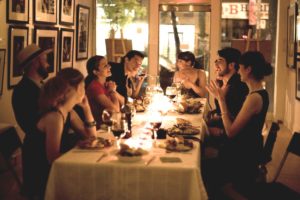 By Linda Iaderosa
"Dinner is not what you do in the evening before something else; dinner is the evening."__Art Buchwald
Food fit for a king in Saudi Arabia, a big, fat Greek meal in Athens or recipes made from a modern day Julia Child in Columbus, Ohio may be what's for dinner tonight, tomorrow or as many evenings as you wish–and almost wherever you wish.
Dining in unusual places with strangers is what Eatwith was created to be: a website directory of hosts who cook in their home or a venue of their choice. Users make reservations on the site and choose the venue, menu and host for a particular evening get-together.
With over 60 countries and hundreds of hosts participating, guests can dine while vacationing or traveling for work–anywhere a host has open reservations. Billing itself as "the future of dining," EatWith has also been compared to ultra successful airbnb, but for meals instead of beds.

Dinner with New Friends
Founded in Tel Aviv in 2012, the young site has expanded into countries such as the US, Japan, Brazil and Italy. According to co-founder Guy Michlin, the desire to build EatWith came to him after a trip to Greece. His family was, by chance, invited into the home of a local family for dinner. Michlin and his family got to enjoy truly authentic Greek food (which he says "bore no resemblance" to that which they'd been served in restaurants) and it was the first time his host family had ever had anyone from Israel around their table. It was a "magical experience" for everyone involved.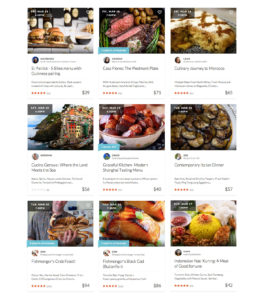 An average EatWith dinner in the United States costs about $50. The meal price covers little more than the cost of food, plus a 15% company service charge. Interested hosts, chefs and guests can go to www.eatwith.com and fill out a host application.
The company has a strict vetting process for its host applicants: an EatWith employee will visit the person's home to test for food quality, presentation, cleanliness, and safety. Guests can also post reviews online, good or bad.
Diners can also peruse the site to make menu and venue choices, reserve a seat, eat like kings, and make new friends.
Save