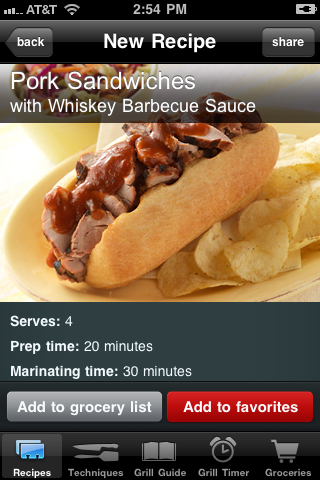 The weather's warm, the coals are hot and it's time to grill. When it comes to cooking, it doesn't get much better than taking raw food and exposing it to an open flame. Here are four apps that aim to make this barbecue season the most rewarding yet.

Barbecue World
Developer: Apino Soft
Cost: $0.99
Runs on: iPhone
Website: www.apinosoft.com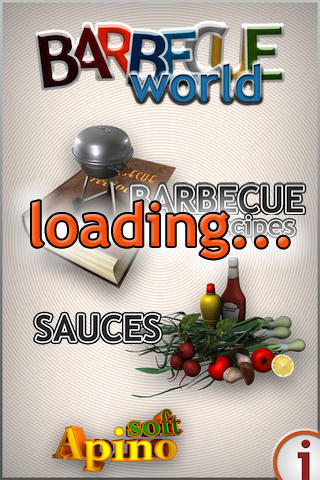 When you're looking for a few solid recipes for barbecue, Barbecue World is a decent option. When you open the app you have a choice between barbecue recipes and sauces. Within the barbecue recipe section there are nine subsections to for better navigation, including poultry, fish, beef, lamb and so on. Each recipe allows you to give a star rating, identifies the "soaking" time for marinating and provides an ingredient list and cooking instructions. Sauces is the same without the subsection.
The app is in English, but the developer is based in Russia so there are a few language quirks throughout. For starters, the measurements are in metrics. Also, you'll find references like, "pickled cucumbers" instead of "pickles" throughout the app. These aren't mistakes, but something you should be aware of.
Overall the design is nice and Barbecue World is pretty easy to use. However, it's not a very robust app and doesn't provide features to share or really do anything other than look up recipes.
Toque Rating: 3/5
Grill Star – BBQ Timer & Guide
Developer: BigGreenButtonSoftware
Cost: $0.99
Runs on: iPhone
Website: www.biggreenbuttonsoftware.com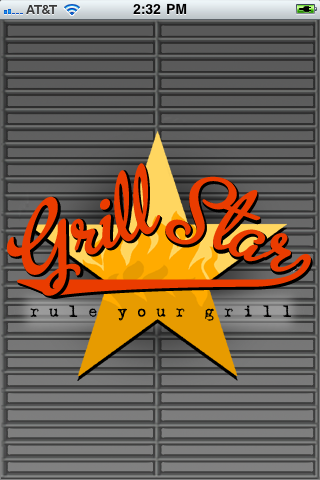 One of the best things about barbecuing is the community element that it encourages. That means you get to have great conversations while the meat or veggies cook on the grill. This app will make sure that they don't burn, or at least inform you that they're charring.
The app is very simple. Open it and you'll see a hot grill; click the "Add" button to add a meat, seafood or veggie to the grill; and then set the time. You can apply your own time for flipping and also when to pull it off the grill. If you're not sure, you can ask and apply the Grill Star recommended times. This app places a virtual, say bell pepper, on the grill for you for reference where you can click between items to see the remaining times. When you need to flip an item click the virtual food and it will flip and begin the final timer.
Overall, this is a great app. The one knock I have is that there aren't very many food items to choose from, particularly in veggies and seafood. Saying that, this app is now as essential to my grilling as my chimney starter.
Toque Rating: 4.5/5
Weber's On the Grill
Developer: Weber
Cost: $4.99
Runs on: iPhone
Website: www.weber.com/weber/on-the-grill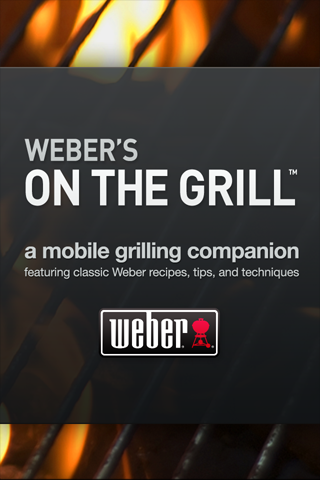 This app is really impressive. It has too much for me to mention in this short description, but I'll do my best.
It has recipes, a guide on times and temperatures for various meats (taking into consideration various thickness), videos, grilling basics, food preparation instructions, a grill timer, a grocery list feature, and much more. If you like a particular recipe or technique you can save it as a favorite. If you want a friend to pick up some ingredients on the way to your barbecue you can e-mail them your grocery list.
And have I mentioned that it's also a very good grilling cookbook? It covers everything from rubs and marinades to sections on seafood, red meat, pork, poultry and everything in between. If you really want to wow your barbecue guests, crack open their dessert section and use your grill to cook a strawberry mousse or silky cheesecake.
This app is very well designed with great images, smooth navigation and terrific functionality. We already knew Weber can make an iconic grill, now we know they can make apps of the same caliber.
Toque Rating: 5/5
Grill Guide
Developer: dadoo
Cost: $0.99
Runs on: iPhone
Website: www.dadooiphone.com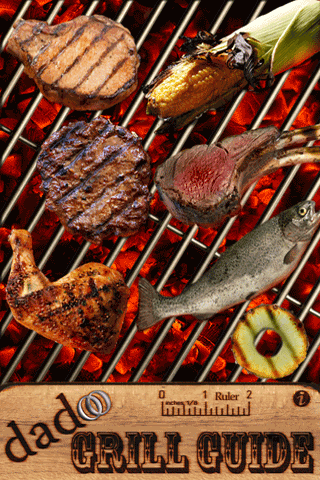 The coals are going dark on this one. The Grill Guide is about as basic as you can get in an app.
Click the image of the food category you'd like to cook, (i.e., fish, hamburger, corn, etc.) to reveal a more in-depth list of food items. Within the items you can then select a thickness and it will reveal the recommended grilling time and temperature. Also included are a few grilling tips. That's basically it. No recipes, no timers, no sharing feature, no favorites for quick reference in the future. It doesn't even offer pictures of the steaks or seafood it's telling you about.
The only other (kinda bizarre) thing this app offers is a ruler to measure the thickness of your food. Yep, go ahead and stick your phone next to that bloody steak to see if it's 1 inch or 1.5 inches.
With so many other great apps I've just reviewed, there's no way I could, with good conscience, recommend this guide.
Toque Rating: 2.5/5