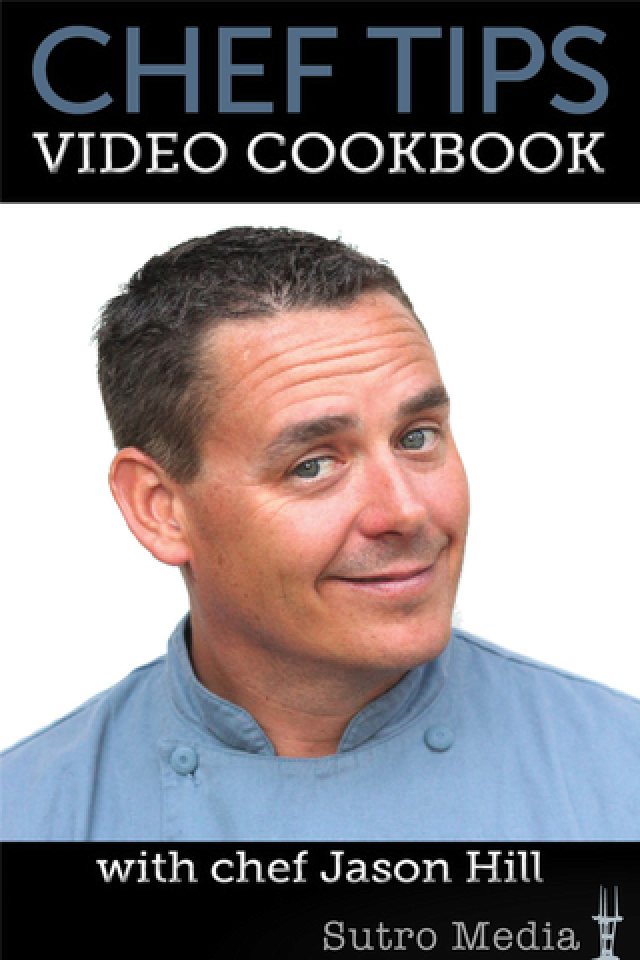 Video Recipes: Chef Tips with Jason Hill
Developer: Sutro Media
Cost: $2.99
Runs on: iPhone
Website: www.sutromedia.com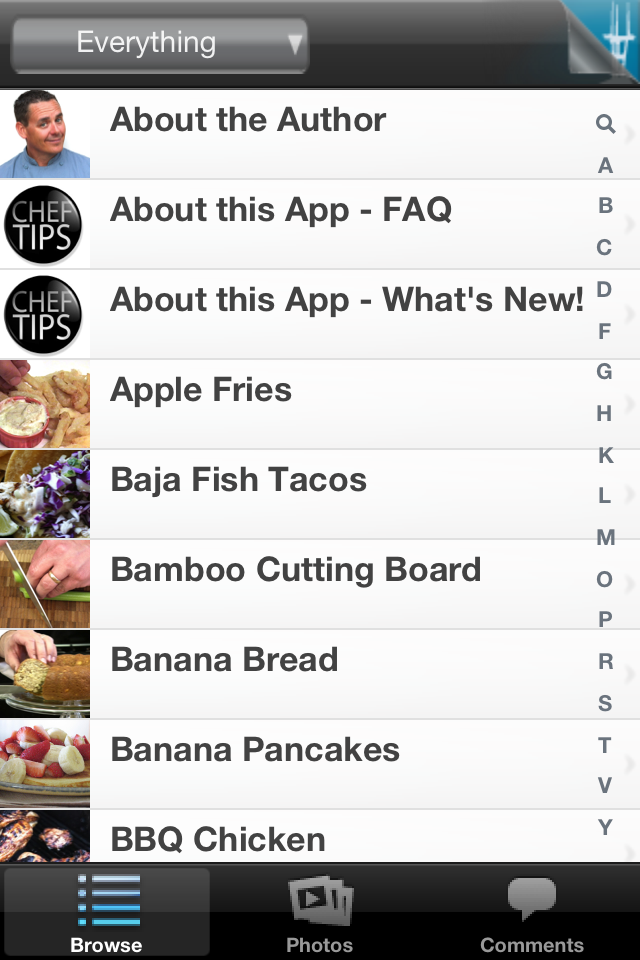 Jason Hill is a chef with a large YouTube following (nearly 30,000 subscribers) along with a website, www.cookingsessions.com. The website and app are both driven by his YouTube channel, which makes both properties more useful as editorial organization tools than anything else. As such, let's talk details about his app.
At $2.99 I was hoping for some really app-worthy features. Unfortunately, this app delivers not much more than a filtering system for the YouTube videos. The app opens to a large list of recipes and techniques. A drop-down menu allows you to sort based on 20 different categories, from "holidays" and "sauces" to "seafood" and "drinks." You can also search recipes or ingredients and/or scrub the alphabet along the right-hand side (like your address book) to quickly jump around the list.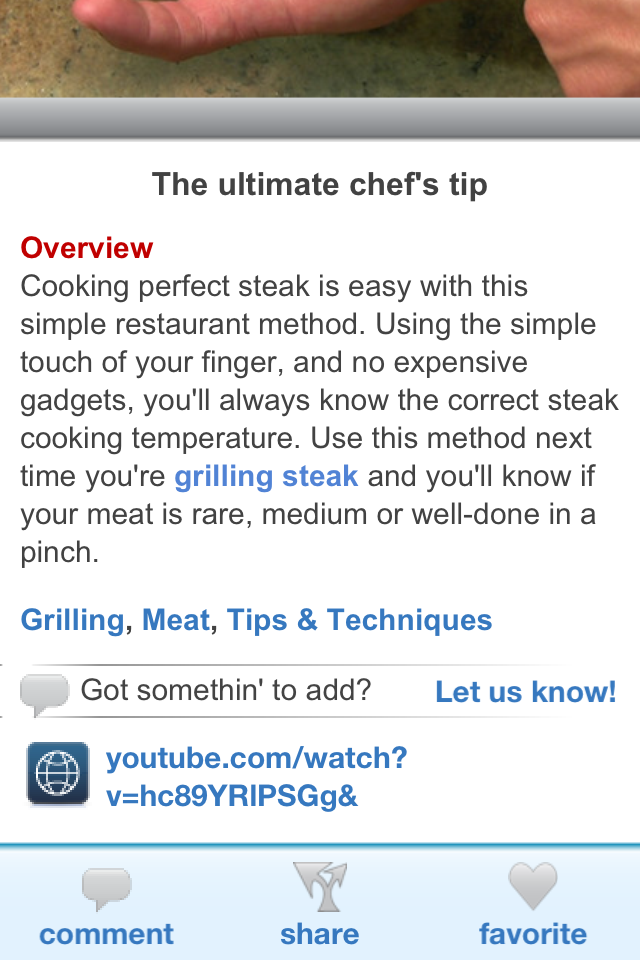 Clicking on any of the recipes, of which there are 120, delivers a nice picture, an overview, ingredient list, directions and sometimes variation tips and accompanying recipe links. Each recipe is also tagged with filtering keywords. Click on a tag and it will jump to the filtered list of that tag, i.e., "seafood" or "drinks." At the bottom of each recipe page is a YouTube link. Because the videos are not stored locally on your phone the app size is not very large and responds quickly, on the negative side, if you don't have a Wi-Fi connection this app is completely useless because you can't watch the videos.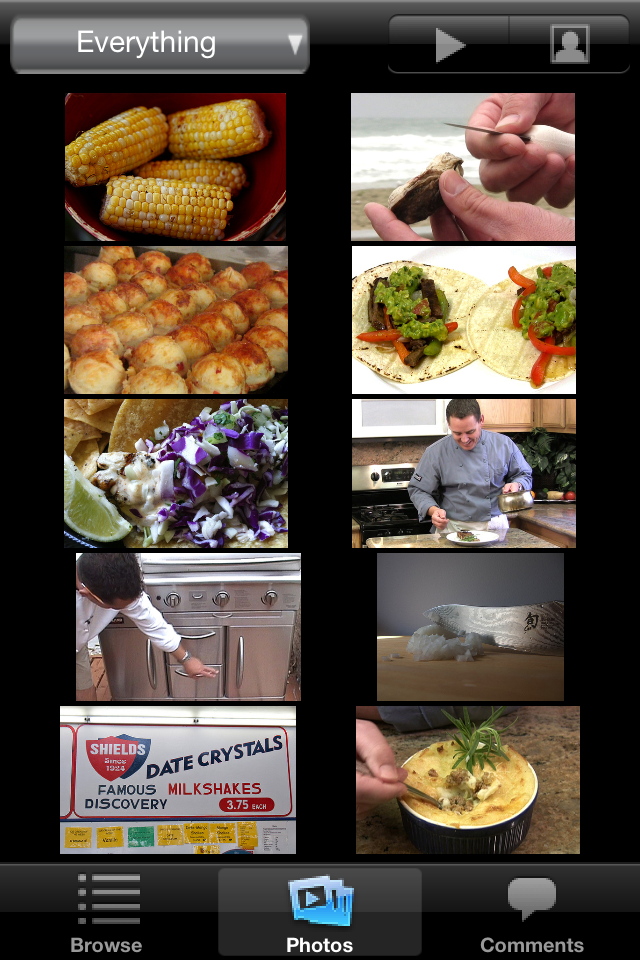 Just below video link are options to comment on the recipe, e-mail the recipe, and a button to add the recipe to your "favorites" list—one of the filtering options. In an odd navigation technique, if you pull the page up or down to get that rubberband spring you're used to in Apple's iOS, this app will jump you to the previous or next recipe.
Outside of the list view is a photo view to sort and filter your options. You can play a slideshow or view a bunch of thumbnails all at once. When you find the recipe or tip that looks interesting to you, click on it and you're taken to the recipe page as described above. Just as in the list view, you can filter what images show up using the same drop-down menu.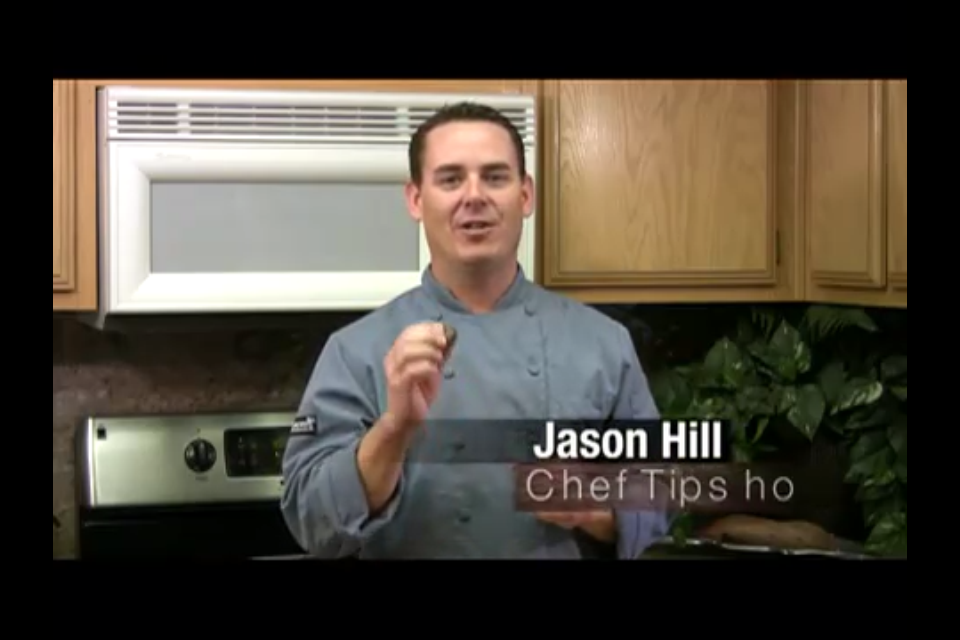 I found it very odd that an app touting itself as a video app does nothing more than link to YouTube—buried at the bottom of the recipe page, to boot. The links themselves aren't even vanity links, they're just the ugly YouTube links: youtube.com/watch?v=9xVqwy_4pmQ&. This feels like a lazy app where the video content was created and the developer wanted to monetize it as quickly and easily as possible. For me, there's no value in what this app offers, let alone $2.99 worth.
There are so many features this app could have included that the list would be too long to mention here. I have to give credit that the videos, again all free and available on YouTube, are very well done, informative and engaging. My chef tip is to simply subscribe to Jason Hill's YouTube channel and save yourself $2.99.
Toque Rating: 2/5