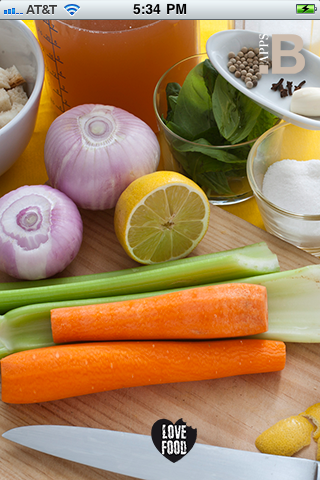 Sauces
Developer: Buenavista Studio
Cost: $1.99
Runs on: iPhone
Website: http://kochen.b-apps.net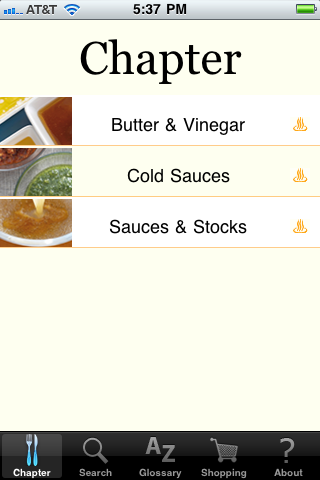 I have shelves and shelves of cookbooks—and don't get me started on the pile of food magazines scattered around. What's interesting is that I gravitate toward some of the same books over and again, often referencing them for just one or two chapters or particular recipes. Sauces, from Buenavista Studio, is the first app that I've reviewed that is a takeoff of a larger (and more expensive) app—in this case, The Cook's Encyclopedia.
Sauces provides three chapters from the larger encyclopedia: Butter & Vinegar, Cold Sauces and Sauces & Stocks. In total you get 61 recipes and over 400 terms that are explained in the Glossary. For certain recipes that chefs might struggle with, there's a separate entry called Kitchen Doctor to help with lumpy bechamel or curdled Hollandaise.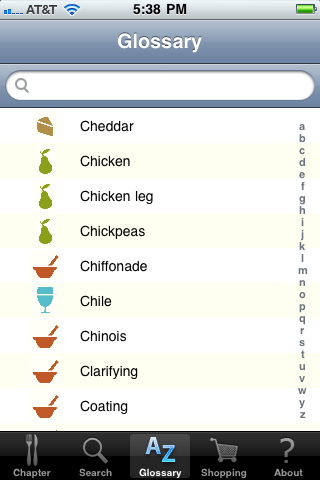 The first thing you notice with this app is how beautiful it is. Just about everything you click on has a gorgeous photograph or series of photos associated with it. Instead of a plain text list in the glossary, you get color-coded items with little icons to make searching that much simpler. This design sense is carried throughout and can be felt with the ease of navigation too.
There are four sections to this app: the chapters, search, glossary and shopping list. When you're scrolling through the recipes you get little thumbnails, prep time and a star-like rating for difficulty (from 1-3). Once inside a recipe, you're presented with one of those great photos, an ingredient list (complimented with small images next to each item—this holds true throughout the app), and the preparation instructions. In many cases where a recipe requires multiple steps you'll get several photographs to help explain the process.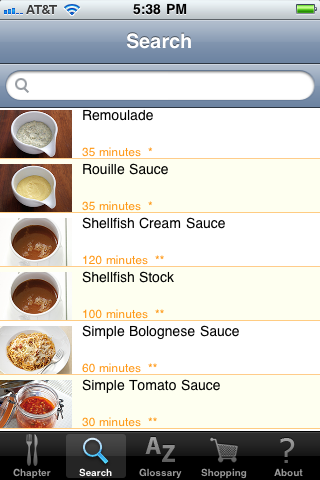 Within each recipe users can click an option button that enables them to add the ingredients to their shopping list, e-mail the recipe, read a special tip and more. Unfortunately, the recipe ingredient list does not crosslink with the glossary. Furthermore, I came across an ingredient I wasn't familiar with and it wasn't even listed in the glossary. Users might also find it awkward that many of the times for the recipes remain in minutes and don't convert to hours once over 60 minutes (e.g., 100 minutes for shellfish stock).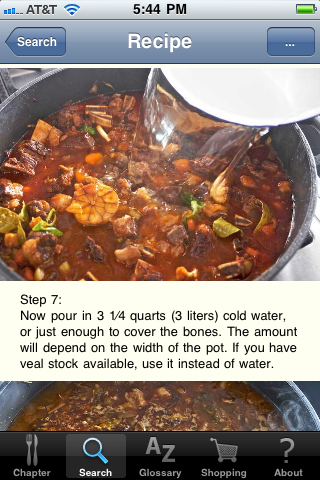 This app has very little it can improve upon. Just about the only item I'd like to see in a future version, even if they tack an extra dollar or two to the price tag, would be to include videos. For now, if you want to eat seconds you can purchase additional recipe chapters from within the app for $1.99 each. For now, I'm going to slurp up this Sauce on its own.
Toque Rating: 4.5/5