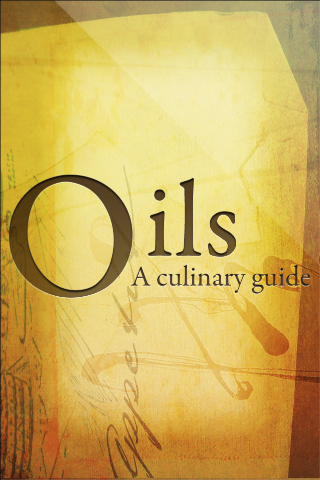 Culinary Oils Guide
Developer: Hipwood Digital
Cost: $1.99
Runs on: iPhone
Website: www.hipwooddigital.com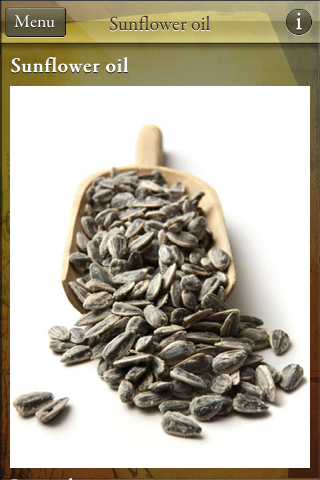 There are a few staples in every kitchen that a good chef should have a solid understanding of, including salt, pepper and oil. These are ingredients that are used in just about every dish and have multiple applications. The Culinary Oils Guide focuses on over 70 oils that you'll find in your kitchen, from avocado to sunflower.

This guide will help you understand what oils are good for frying and which are best for salad dressing—and some that can do it all. Also, this guide will help sort out the oil varieties and grades—olive oil is the perfect example with Grades A-D and varieties ranging from Extra Virgin to Extra Light.
Culinary Oils Guide from Hipwood Digital is a simple pocket guide that will give you all the information you will need when deciding what oil you should pull off your shelf. The app is extremely simple, with just a single Menu button that allows you to scroll through an alphabetical list of oils with a search option, which works very well.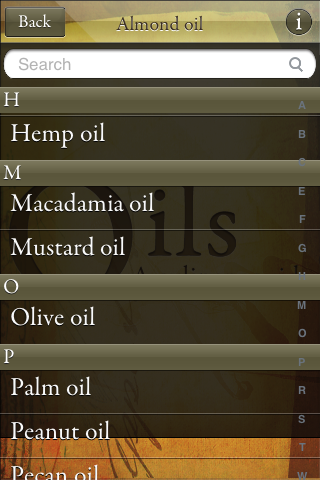 Click on any oil and you're presented with a huge amount of information, including a picture (of the food item from which the oil is extracted), the flavor of the oil, type of fat, recommended usage, smoke point(s), history of the oil, the production process, retail grades from the USDA, and more. I should mention that not all oils provide the same information or the same amount of information. Olive oil, for example, has much more written about it than avocado oil.
When you're viewing an oil you can swipe left or right on the screen to view the next oil. The only glitch I found in the app was when I searched for an oil, the swipe feature just repeated the same oil when launching the next page—I assume because the search function eliminated the other oil choices. Deleting my search fixed this problem.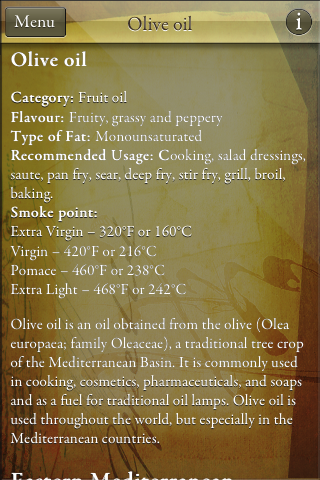 As a guide this app is pretty good. Culinary Oils Guide is easy to use, packed with information and is esthetically pleasing. At $1.99 I would like to see a few more navigation options and features. Perhaps a section called "Best Uses" where I can click on "Salad Dressing Oils" or "Frying Oils" to get a narrowed result set. Another idea would be to sort by flavor profile, smoke point or even fat type (monounsaturated, polyunsaturated, etc.).
I've said it a million times before and I'll say it again, the best apps are the ones that take advantage of the dynamic interface, and unfortunately this one doesn't. This app is really nothing more than a searchable index of information. Useful? Yes. An amazing app? No. A guide I'll keep on my phone? Yes, but can quickly be replaced with a more robust, well-oiled version.
Toque Rating: 3/5