(Banner photo © Paige McGeorge)
Marcel Proust is famous for many things; but he could hardly have imagined that his comments on a bit of tea-soaked petite madeleine would be studied by legions of Francophiles, food lovers and Anglos struggling to learn French through the years.
For those of us who revere food, though, it makes perfect sense. The association of a taste or a smell of something wonderful is an express train to another place and time. It can even, as in Proust's case, put sadness and ennui in perspective and help us remember why it is we scratch and claw in order to survive yet another day on this planet.
Instead of yet another story about romance this time of year, we pay tribute to Proust. Chefs, cookbook authors, journalists, home cooks, restaurateurs and food purveyors share their own personal Proust moment. Everybody has one–and most of them involve an enduring love.

Sondra Bernstein
the girl & the fig, Sonoma, CA

Being the girl from the girl & the fig, I must say that figs are my sweet spot.
My first fond memory of eating a fresh fig was from a trip that I took at 19 with my dad and brothers. We were tourists in Florence doing all of the touristy things. Someone we met during the day recommended a place for us to have dinner. It was down a long alley, with a handful of tables inside and out, mostly full of guests, nothing fancy, no English spoken and as I recall, no menu.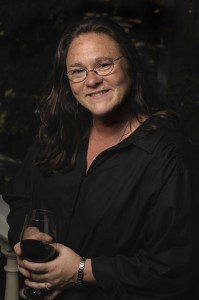 As we settled in, an elderly woman brought over a large platter of fresh sliced figs, prosciutto drizzled with syrup (later to understand it was aged balsamic vinegar, that was both sticky, earthy and slightly sweet). I remember feeling unsure as to whether the fig should be skinned or eaten as presented. Looking around the room, I did not see any fig skins as remnants on any other plates, so I ate one, then another, and another. The salty, velvety prosciutto, combined with the textured sweet figs seemed to be a perfect balance. I can tell you that experience was miles away from the Fig Newtons that were packed in my lunch bag as a kid.
Years later, I still remember the figs in Italy, and am brought back to a time when I realized how lucky I was, to be able to travel, to discover new tastes and to live in the moment. The fig represents all of these things to me; including how precious time is, how we should make the most of our life and to accept the variety presented to us.
Anne Maxfield
Founder, Accidental Locavore
For me that strange but unmistakable smell of a ripe tomato in the heat of the summer always takes me to a place where it's warm and sunny.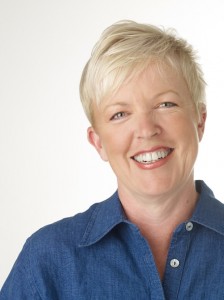 My mother would thinly slice still warm tomatoes on Pepperidge Farms white bread with a little mayonnaise and some salt. The simplest of sandwiches, but so delicious, and only available for a fleeting month in the summer. To this day, there is still nothing better than a tomato fresh from the vine, eaten out of hand, warm from the sun, so flavorful, and with that unmistakable smell.
How long until August?
Jose DeMerielles
Owner, Clubhouse Cafe, NYC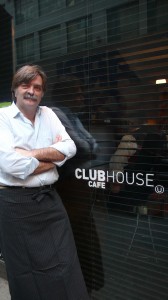 As a teen in Porto, Portugal, we wandered in the early morning searching for something to satisfy our cravings after dancing and partying through the night. The only places that offered hope at those misty hours were the wholesale bakeries readying for their morning routes. The padeiros would just be peeling fresh bread from the ovens; they'd keep fresh butter on hand for people like us; my lady would hand me the bread and I'd spread the butter for her. It was while eating hot Paposecos with butter and beer on the beach, arms intertwined with my love (who is now my wife) that I knew we needed to capture these moments forever.
My memories are now alive in my restaurant The Clubhouse Café. My wife insisted on fresh bread like we had in Porto, but now it comes to us par baked from Newark, NJ; it's not Portugal, but it is from authentic pedeiros. Baking each as needed, the aroma of the steaming pão reminds us of the days of innocence and love, and I pray it brings smiles to the young lovers just beginning their nights of celebration here.
Rob Barrett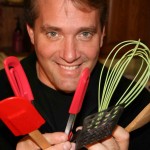 Founder, Cooking for Dads
In Central Pennsylvania, we used to eat peanut butter and jelly sandwiches in milk. You'd take a piece of bread, spread it with peanut butter and jelly, put it in a bowl and pour milk over it. You'd then eat it with a spoon. While you might think the texture was bad, we loved it and it still brings back memories of Lawrence Welk and Saturday nights in the Appalachians.
Susanna Zaraysky
Author, Language is Music, and Travel Happy, Budget Low
Picking the mini-heart berry from its stem surrounded by five white petals, I make sure not to squeeze it. Slowly, my tongue rolls over the dips and valleys around the yellow seeds sticking on the skin. Sweet juice dribbles down my throat. How do I know this scarlet ambrosia?
"Mom, what are these?" I ask.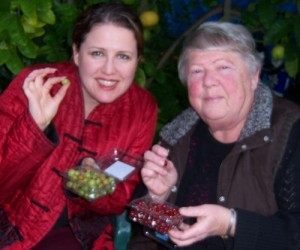 A big smile appears on my mother's tanned face, her green eyes laugh.
"They're zemlenika, wild strawberries. When you were two years old, you devoured all wild berries including kruzhovnik (gooseberries), chernika (wild blueberries) and smarodina (currants)," she explains.
The berries are my Russia, the one I barely recall.
In the US, my olfactory Russia consisted of packages of toys redolent of shaved wood and dark chocolates with hazelnuts.
Fifteen years after emigrating, Russia seems foreign to me. Modern-day St. Petersburg's sweet dust-filled subway combined with the sweat- and tobacco-laden stale air almost cancel my nose's memory until I eat the zemlenika. Though tiny, the luscious berries give me a taste of feeling whole and at home.
Mike Benninger
Chef/Owner, Thyme Management Catering
For me, the food experience that never ceases to transport me back to being 10 or 11 years old again is the classic grilled cheese.
I know that sounds silly, (especially from a professional chef), but somehow the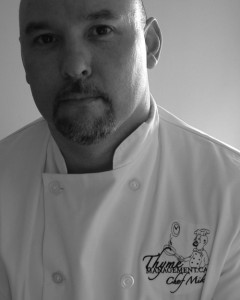 slightly odd smell of margarine-coated white bread browning in the frying pan, the melted processed orange cheese, all of it dipped into ice-cold ketchup….that clash of textures of crispy bread, hot gooey cheese and sweet sauce…pure magic.
I was raised in the early 1970s, a "latchkey kid," and this was my go-to afternoon snack of choice. It was perfect, cheap and easy to make and easy to clean up after.
Nowadays, I know I can use 5-year-old aged cheddar on artisan roasted garlic baguette, topped with a roasted cherry tomato and caramelized onion chutney…but somehow it's just not the same.
Bernie McDonough
Executive Chef, Hotel Matilda, San Miguel de Allende
Slow cooked stews, especially when a real wood fire is involved, are always comforting and can be quite romantic. Two places in my past come to mind where this was a regular Sunday activity for me and my girlfriend — during the colder months in Jackson Hole, Wyoming and Savannah, Georgia.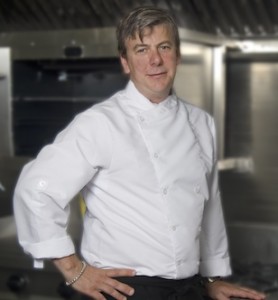 The theme was always similar: simple stews cooked long and slow in the Dutch oven. In Savannah, this meant being buried in the coals of our brick fireplace while we would sip wine, nibble on cheese and olives and watch a movie while we waited for the meal. In Jackson this meant putting the Dutch oven on top of the wood stove, doing much of the same, but it seemed to be that much more comforting with 3 feet of snow outside and a stellar view of the Tetons from our couch.
Stews in Savannah often leaned toward oxtails and soul food, occasionally taking a Caribbean twist if I had been spending much time in the Bahamas and Turks. In Jackson they tended to be game-based with elk and venison, from friendly neighbors who liked to hunt.
Another favorite romantic meal of mine is crusty bread, good cheese, paté, cured meats etc. olives, pickles, great wine – this is quite dear to me and my girlfriend because of the lack of preparation involved. Not only do you get to enjoy the food, but each other's company as well since no one gets stuck in the kitchen.
Claire Fountain
Baker, Food Writer
I'm a pastry chef and food writer who grew up in Mississippi. Despite being around some of the best food in the world now, my food memories are of white trash goodies and simpler times. My earliest memories are of canned green beans and freezer biscuits called grands–but the real memory is in ranch dressing.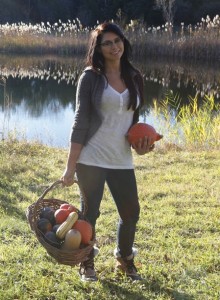 Ranch dressing made with plenty of Blue Plate mayonnaise and whole milk. I do not even really eat ranch dressing now, but the flavor and smell makes me feel tiny and standing around the Shoney's salad bar with my mother feeding my little brother popcorn shrimp.
Perhaps this is why I'm in food now–making everything from scratch and living on organic farmland. Yet no matter how pure and organic and local I get, ranch dressing takes it on back to the love of Mississippi, when fat content and place of origin didn't matter.
Tenney Flynn
Chef/Owner, GW Fins, New Orleans
One of my earliest memories is spending time with my father at a steakhouse he managed in the 50s. The walk-in door was made of thick wood with a big window and huge heavy hinges. Two smells instantly transport me back there–live lobsters and hanging dry aged beef.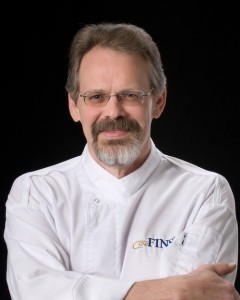 I was given the job of deciding which lobsters were too sluggish from their trip to survive and sentencing them to an early death. I handled them with their pegged claws and consigned the sleepy ones to the pot. I enjoyed eating them and had no qualms about it then or now.
The smell of hanging beef mixed with the fat and trim barrel (which was picked up by the tallow company) was more layered – a coppery, slightly funky aroma which didn't have the immediate promise of something good to eat as in the case of the lobsters. It took me a few more years of eating to appreciate it, so I associate that with my father more so than eating a thick steak.
Jimihatt
Owner, Guerrilla Cuisine, Charleston SC
Hot Water Cornbread is the one thing that takes me right back to my grandparents' farm in Louisiana. I will never forget watching my grandmother dip her hands in the cold water after touching the hot bread. The smell of this dish transports me back to a time and place that seemed much more simple and peaceful.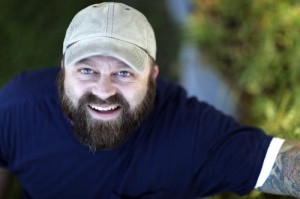 Everything was about love and family in my grandmother's kitchen, and you knew that as soon as you took a bite of her delicious cornbread. This is not a preparation that you see often, even here in Charleston, so whenever I find it on a menu, you can bet that I'm going to order it.
I've eaten many different versions, but nothing comes close to my Grandma Opal's cornbread.
Jean Robert de Cavel
Chef/owner, Jean Robert's Table
Food, especially aromas, conjure these memories and love and appreciation for everything that comes from the earth and ocean—the fresher the product, the more immediate and powerful the connection.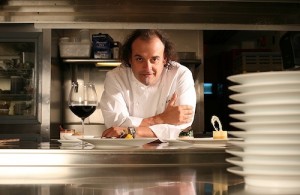 Right now, black winter truffles and sea urchins are in season. Both conjure very strong images for me. Every time I receive a box of fresh black truffles, I know it's there know before I open the box. The aroma leaves a trail from the door to the refrigerator. It's so wonderful to be able to experience that every season and share with our guests.
When I was a young boy, I would visit my aunt and uncle on their farm in Provence, near St. Tropez, to help with the harvest. On Sundays, my uncle would take me to the beach, and we'd catch sea urchins. He taught me how to open them and wash them in the salt water. We'd have a picnic on the rocks, eating urchins with lemon and bread.
My uncle also kept bees. Instead of keeping the hives on his farm, he kept them next to a lavender field. The lavender flowers were harvested and the oil was extracted right in the middle of the field. The aroma was so unbelievably wonderful and powerful.
Sasha Graham
Author, Tarot Diva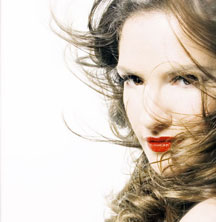 The wafting scent of a whole chicken roasting in the oven after being slathered in butter and doused in a bottle of beer brings me back to the little house piping out smoke on the side of a mountain. The mountain sat in Vermont, I at about 7 years old, at the table with my little sister watching my mother's shoulders move up and down as she mashed potatoes by hand.
Our fogged windows betrayed the plump, white, spring snowflakes falling outside but inside was warm, glowing and cozy. Our mother was young, hopeful and proud of her signature meal. Chicken roasting with beer always makes me think of her.