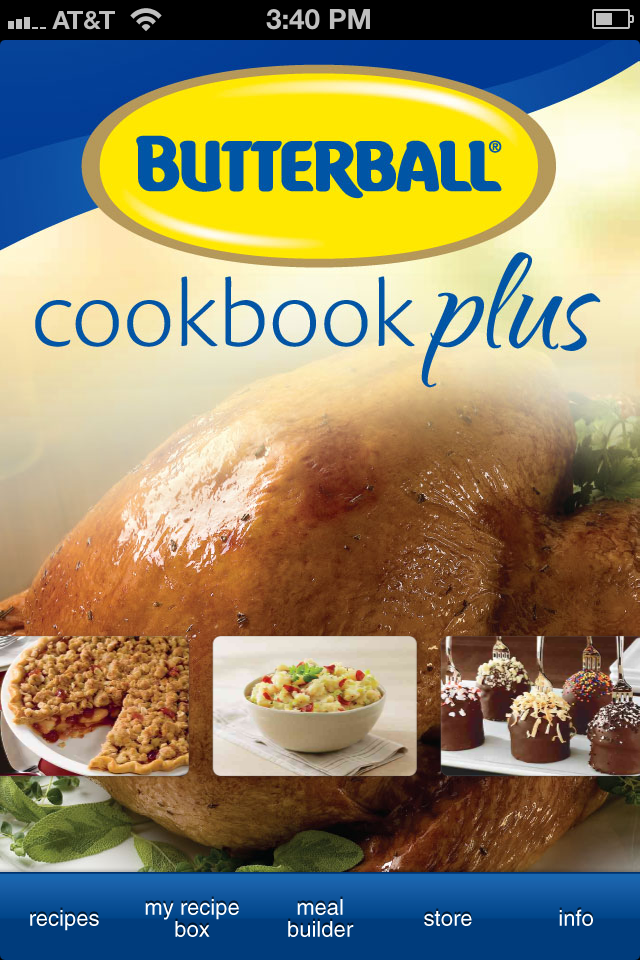 Butterball Cookbook Plus – Recipes for Thanksgiving & Every Day Occasions
Developer: Publications International Ltd.
Cost: $4.99
Runs on: iPhone
Website: http://icookbook.com/support/butterball-support/
Version: 1.0.1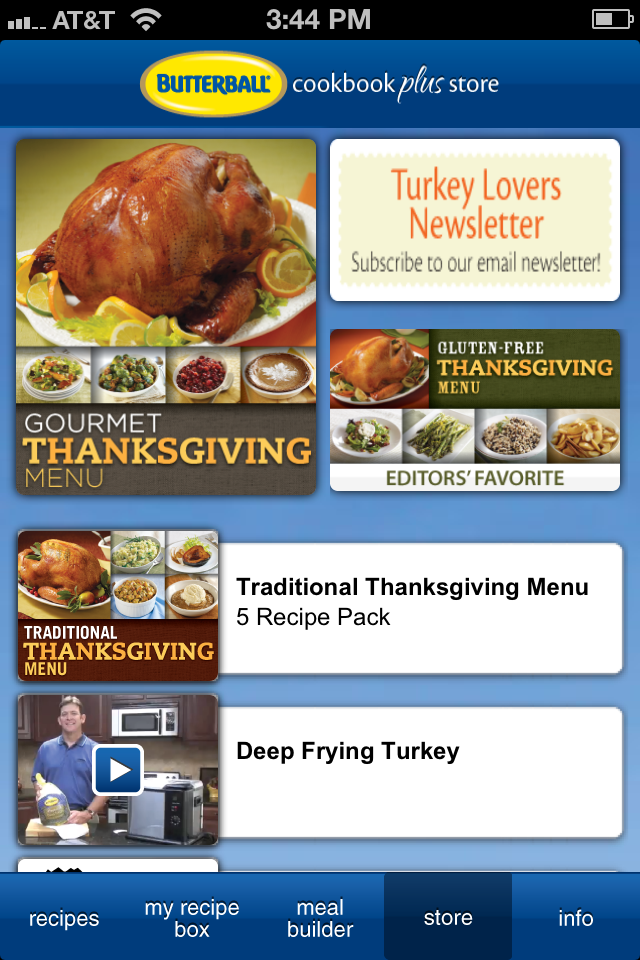 It's turkey season and rather than calling the Butterball hotline this year, download their new iPhone app.
The first thing I noticed about this app, aside from having the longest name of any app I've reviewed in the past, is that's it's made by the same folks who created iCookbook—a nominee in multiple categories in last year's Toque Food App Awards and again earning two more nominations this year (2012 judging is currently underway).

This app comes with 250 recipes (199 of them when filtering for turkey), and more can be added. The app includes a store where you can purchase real equipment from the web, such as a turkey deep fryer, or download free and pay recipe package add-ons, such as their Gluten-Free Thanksgiving Menu for $0.99.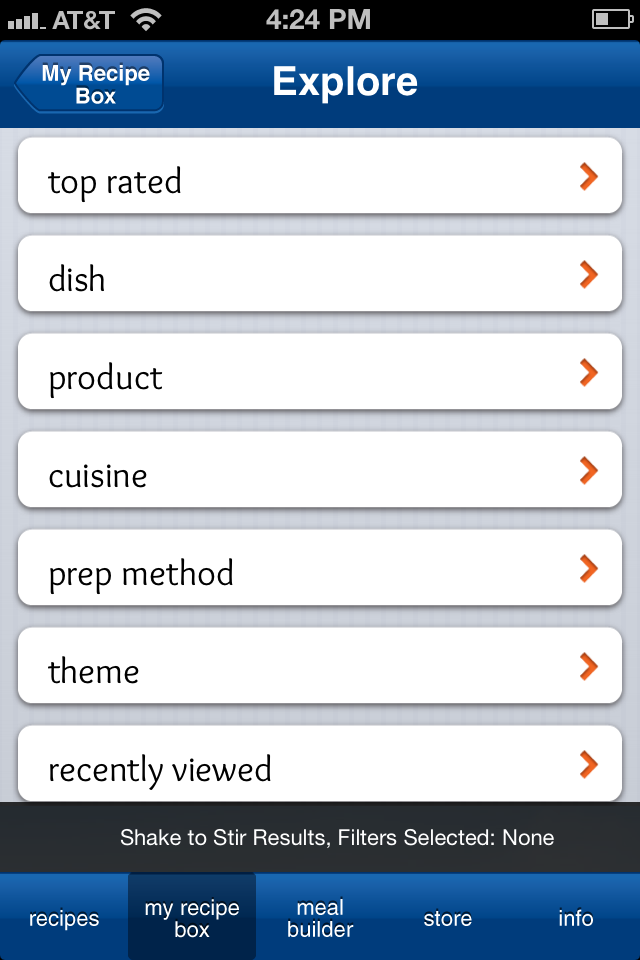 Let's start with the main recipe page. The recipes are viewed in batches of four and can be searched or filtered by keyword  through a variety of categories from top rated to pre method. The recipe page appears with a nice image thumbnail and a few icons to indicate preparation time, difficulty, rating and calories (not all recipes include all of this information).
Once inside a recipe the details are laid out and there is an ingredients page and a apreparation page. On the ingredients page, +/- buttons will automatically adjust the ingredient proportions to account for serving size (this does not change the preparation instructions). One of the highlights of this app appears within the preparation page. Rotate your phone horizontally and you can give voice commands to move you through the cooking process while your hands have turkey juice on them. Say "next" and you will advance a slide, "back" will return you to the previous a slide and say a number, such as "four" and it will jump to step four in the recipe. This feature works really well. One caveat, though; some of the steps include multiple slides so if you jump from step two to three, you may miss some slides in between.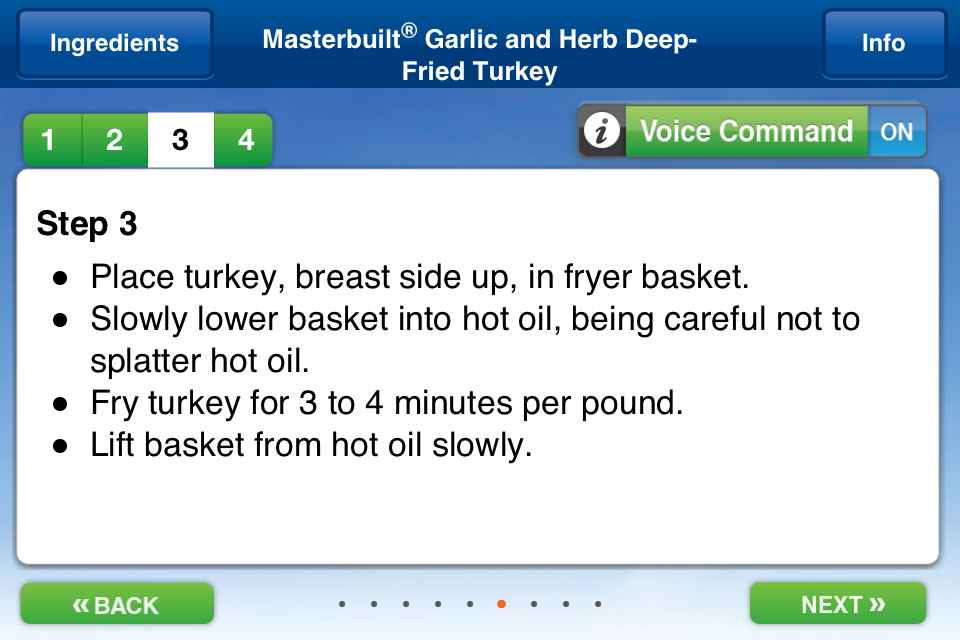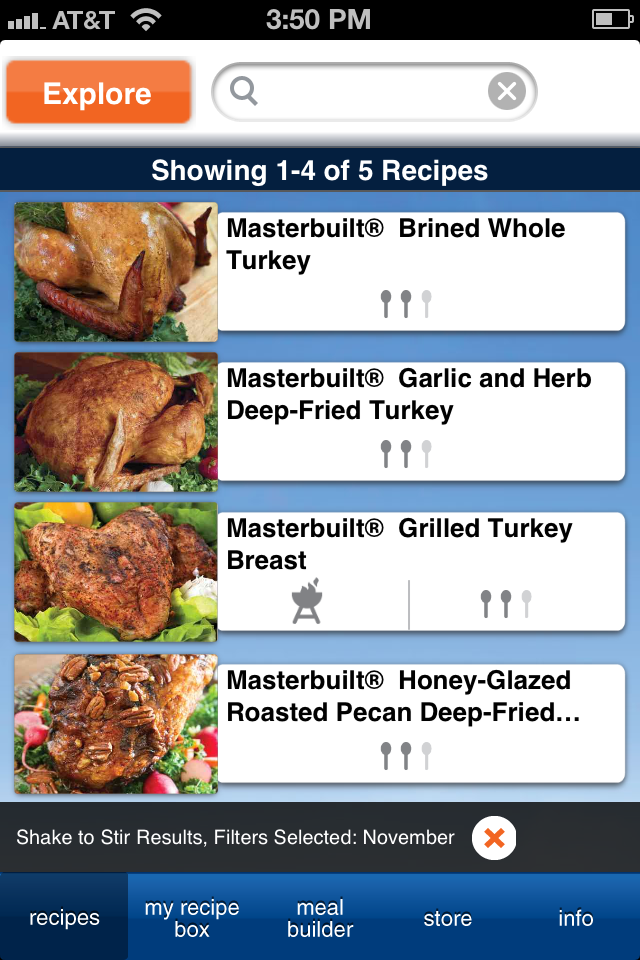 In addition to the recipe list you can create your own recipe box, save recipes in the meal planner for an occasion such as Thanksgiving and add items to a shopping list. The shopping list lets you sort by recipe and ingredient and will also let you add your own item. Marking items off or adding more uses the same +/- button feature found on the ingredients page.
If all this weren't enough, this app also included a conversion table that can be filtered by baking pan sizes, for example; timers; seven how-to videos; 13 articles; and a huge list of substitutions. The problem with the substitution list is that you can't search or sort through the ingredients, which is odd because you can filter throughout the rest of the app including in the recipe box and meal builder.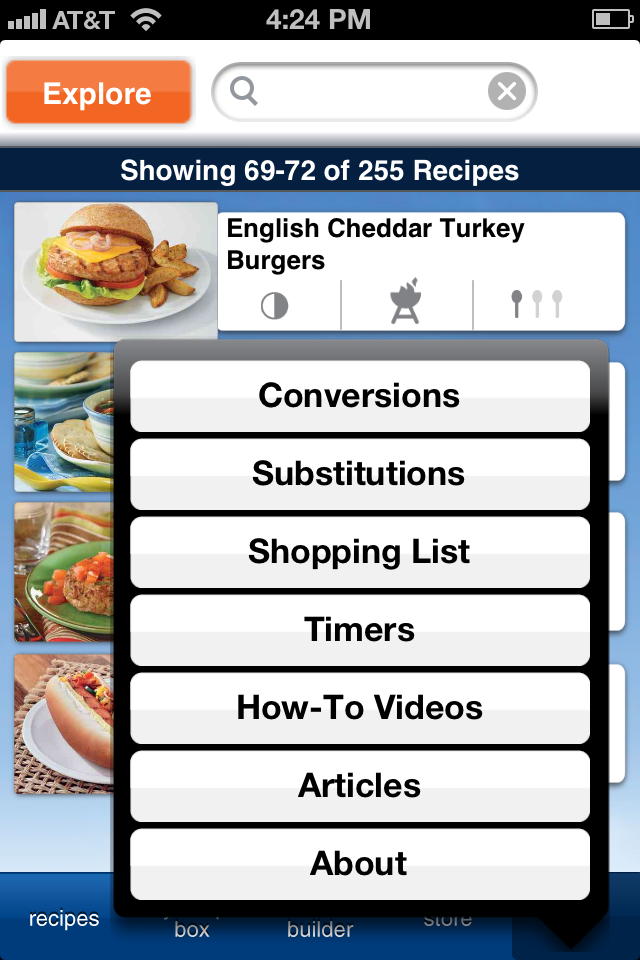 Overall this is a really solid app that delivers on all fronts. Some of the pop-up navigation was a little quirky, but nothing that will ruin your holiday.
My take: If you are planning your Thanksgiving meal and you find yourself on the phone each year, spend a few dollars and save yourself from waiting on hold to get your questions answered.
Happy Thanksgiving!
Toque Rating: 4/5