We found five jobs worth a look for cooks, chefs, bartenders, and closet line dancers: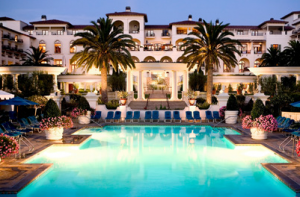 1. There are many, many worse places to work than Dana Point, CA's stunning St. Regis (their beach club has Surf Butlers!!); just make sure you can handle a buffalo chopper and build buffet displays at least 5 feet high. Cook II/Garde Manger
2. On the fast track at a mysterious Windy City restaurant. Fine Dining Sous Chef.
3. Nice entry-level opportunity with some "on-site cafes" in Atlanta. We think that means corporate cafeterias, up to you to make brilliant dishes for hungry cogs. Chef Manager and Executive Chef.
4. Morristown, NJ has two restaurants opening, in need of Executive Chef and Sous Chef. Great potential, great salary…we're just not sure what "spazzy casual" means. Executive and Sous Chef.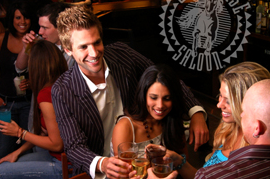 5. Don't be just a bartender–be a Wildhorse bartender and wear your cowboy boots to work. In Nashville, sounds like a hoot. Bartender, Wildhorse Saloon.