Because it's back-to-school season, we were seeing a LOT of colleges and universities looking for chefs. It's tempting to highlight jobs associated with a great school but the collegiate association certainly doesn't guarantee a great job. In fact, it only guarantees thousands of 18-year-olds with bottomless stomachs and empty pockets.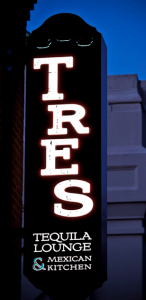 Of course chefs know that their chosen profession will nearly always involve a lot of work. Here are a few jobs that at least hold a glimmer of long-term possibilities. Or at least a really, really great location.
1. Mountain Falls Golf Club (south of Las Vegas) is looking for a lead chef/assistant manager to run the show in their Grill Room. Much of the work involves training, motivating and managing the staff but you are also charged with selecting the daily special. Whoohoo!
2. Busy SF restaurant Tres Tequila Lounge needs a sous chef to supervise food production, handle private dining events and basically keep things running smoothly without losing his/her mind. Three years casual dining/high volume experience necessary.
3. A unique opportunity to change the world through teaching. Loyola Chicago University seeks an assistant professor for its sustainable agriculture course. The course is part of a comprehensive Environmental Science/Studies program, which explores current environmental problems and ways to address them. Position requires a PhD and research expertise in sustainable ag or related field.