Short week, but no shortage of great jobs in cuisine. Here are the highlights:
1. Nordstrom fans, take note: This Sous Chef position at the Mall of America's Nordstrom includes a "generous employee discount."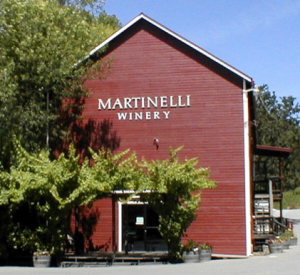 2. Harvest is right around the corner. Here are two open jobs at Martinelli's Winery in Windsor, Calif. Grape Sampler and Cellar Worker.
3. Not a 5-star, but a 6-star luxury cruise ship needs you to fill their Executive Sous Chef position.
4. Work in Mexico (we're talking Riviera Maya), teaching tourists how to cook like a Mexican. Ideal candidate has a Mexican heritage and is bilingual. Teaching Chef.
5. If you're more of a manager type than a chef type, this position with Hillstone Restaurant Group (Houston's Restaurants) looks like it has major possibilities. Culinary Focused Managers.
6. Wicked good pizza calls for a wicked good Sous Chef. In the Boston area. Wicked Restaurant.