September may be almost over but this first job rates as Job of the Month: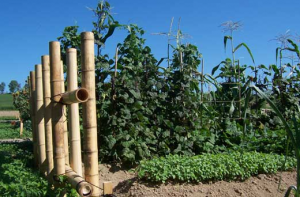 Picture yourself as CEO of Rodale Institute. Made famous in Michael Pollan's book The Omnivore's Dilemma, The Rodale Institute is at the epicenter of the organic farming movement (real organic farming). Job involves working with the board of directors, setting and achieving annual goals and, well, all those important things CEOs do. An exciting opportunity to shape policy in relation to the 2012 Farm Bill. PBR Executive Search.
Other interesting jobs:
1. Making kosher meals for a skilled nursing facility is not for everyone, but this post for an Executive Chef in Commack, NY is right on for the chef who enjoys a challenge: tempting the palates of the elderly.
2. All right, Chipotle is essentially a fast-food joint…but its commitment to "Food with Integrity" is pretty cool. Plus its website is amazing. Kitchen Manager in Chicago.
3. This Assistant Culinary Manager with Sur la Table offers a nice combination of cooking, teaching and retail management duties. In Carlsbad, CA.