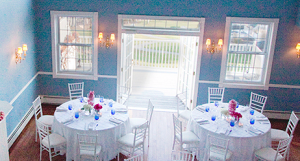 How much should "cool location" count in evaluating a job opportunity? Probably not half as much weight as most of us give it. But there's no doubt it greases the wheels a bit. Like this first opportunity on the list:
1. Maine in the summertime is an amazing experience. Maybe this is your chance to check it out and get paid for it, although the Executive Sous Chef at the Inn at Ocean's Edge will likely have very little time to dabble his/her toes in the water.
2. Much of a chef's job is unglamorous–safe food handling, prepping, meal planning, ordering, budgeting, etc. So although working for the Hyatt in Kansas City as an Executive Sous Chef might seem odd as a highlighted opportunity, read further. The company's name is respected and they also promote from within. Which means that word "Sous" might disappear in a year or two if you play your cards right.
3. I don't normally highlight international jobs but couldn't resist this one. Picture yourself, and your significant other, running a chalet in the Italian Dolomites–greeting guests, cooking three-course dinners and breakfast, creating a "home away from home" atmosphere for the mostly British alpine lovers who come here. Seasonal, May to September. Chalet Hosts.
4. Know all about American diner food? Got a UK work visa? This Executive Head Chef job's for you.