It's never too early to plan for summer. Even if you're looking for full-time work, a temporary gig that teaches well and provides a scenic place to live can't be all bad.
1. Serve up "healthy, hearty meals" utilizing organic greens from the gardens and local farms at Medomak Retreat Center in Washington, Maine. This is a family camp, so brush up on your campfire cuisine and s'more skills. Head Chef and Assistant Chef.

2. Hmmm…a secret restaurant in trendy Northwest Portland seeks a Chef de Cuisine with New American experience. Could it be Papa Haydn? Lucy's Table? Wildwood Restaurant & Bar? All we know is there's a lot of good food going on between 21st and 23rd streets.
3. If you're the kind of chef who gets twitchy if you're not in front of the stove, this job's probably not for you. Aramark, a HUGE foodservice and facilities company, is seeking a Sous Chef for the Monterey Bay Aquarium in Pacific Grove, CA. Most of the job entails managing and planning; only 40 percent of your time is in the kitchen. Great experience builder, and a cool place to swim with the sharks.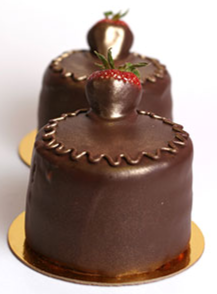 4. This one's for the pastry artist. Vegan Treats, Bethlehem, PA's famous gourmet bakery, needs a creative cake decorator/Pastry Chef to go wild with its huge array of cakes, pastries, petit fours and brownies. Check out their website–the goods look seriously delicious.