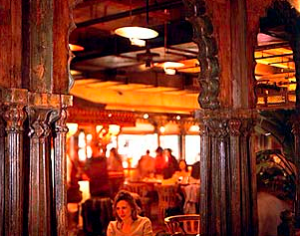 Somehow this year, everyone seems eager to get on with it. We've found some good starter positions as well as those requiring a bit more seasoning. What are you waiting for?


1. Finally, a straightforward, cheerful and informative job posting! Not Your Average Joe's in Boston is looking for a few good Assistant General Managers and Sous Chefs to keep it above-average. Decent salary and monthly bonuses.
2. Martha's Vineyard Gastro-Pub seeks an Executive Chef to create great American cuisine and to vanquish bickering between Front of House and Back of House. "Aggressive" compensation package may include housing assistance–and check out the April-December schedule! Nice.
3. Food styling is fun! But you better be good at it. Portland, OR photographer looking for a talented photo stylist for a retail food client and doesn't want anyone who sells real estate on the side.
4. Jean-Georges Vongerichten is taking the white tablecloth world by storm…or at least by fast-paced expansion. Get in on the buzz at his NYC Spice Market resto–they're seeking a Sous Chef. Lots of other opportunities on their website.