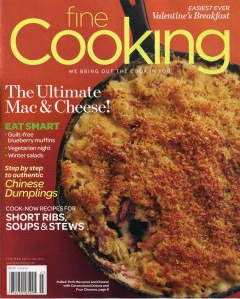 Back after a few weeks' hiatus. Found a few gems amidst the many, many nondescript hotel gigs.
1. Food styling is fun, but very exacting. Especially at Taunton Press (most likely Fine Cooking Magazine). Be ready with solid test kitchen experience and (ideally) a culinary degree for their open position of Associate Food Editor/Stylist.
2. Posh "golf and lake community" in Greensboro, GA needs your fine culinary skills as Chef de Cuisine. Decent salary, opportunity to exercise creativity on the menu are the two reasons we're highlighting this.
3. Raw food specialists, take note. Cool food company in Poway is looking for a Kitchen Manager with expertise in and passion for creating delicious snacks for the retail market. Best thing about it: Telling people you work for Kookie Karma.
4. In the tiny town of Glens Falls, NY, a bistro called Bistro Talullah is making some waves. Chef/owner Shawn Whalen is looking for a Line Chef with "motivation, energy and creativity." Could be the start of something big.