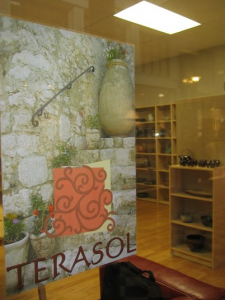 It's scary when a job description concerning food hardly mentions anything edible. Culinary job board posts are in dire need of retooling–they say so much and mean so little. A few gems, nevertheless, for you to consider:
1. Please God, bring chefs to hospitals. They are needed so desperately. Harborview Medical Center in Seattle seeks an Executive Chef to oversee an $11 million food budget. You can do it! Without resorting to canned peas and carrots!
2. Good opp for the beginning pastry chef in Las Vegas' City Center/Aria. Formal culinary training preferred. Assistant Pastry Chef.
3. Historic Brown Palace Hotel & Spa in Denver seeks an Executive Pastry Chef with 5-7 years' experience in pastry making. Know your sugar sculptures.
4. I am a sucker for startups–especially if they involve French cuisine. Check out Terasol, a brand new cafe in need of a Chef in the heart of DC.
5. Your challenge: develop packaged food that tastes good and has no 5-syllable ingredients. Development Manager, Cincinnati.