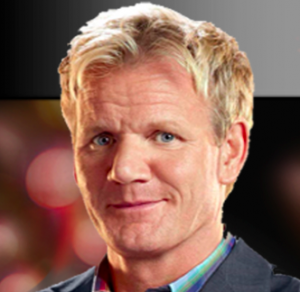 As if working in a real restaurant isn't reality enough, how about going through a little hell with Gordon Ramsay? You'll have to hurry, though. Casting calls for Hell's Kitchen Season 9 is going on this week in Florida, Texas and Arizona only.
For home chefs seeking fame, casting calls for Master Chef take place later this month and in December. New Orleans, Orlando, Chicago, Dallas, Denver and Portland (scroll to bottom of page).
Other reality jobs this week:
1. Entrepreneurial chefs near Philadelphia take note of an Executive Chef opening at Quick Fixx gourmet takeout restaurant. They want someone to oversee "the entire culinary operation."
2. Another one with lots of creative leeway, this time dreaming up new baked goods, in Dedham, Mass. Love the name, too; Dancing Deer Baking Co. Master Baker/Lead Pastry Chef.
3. Sick of the rat race? Maybe it's time to cook up good grub in Havre, Montana. The Duck Inn seeks a Chef/Culinary Manager. Salary, benefits, vacation, banquet gratuity distribution…and sometimes, just sometimes, you "have to" consult for Murphy's Pub.