We just found out that submarine chefs make enormous amounts of money. Or at least, an Australian submarine chef can. According to this infographic from The Daily Muse, our cooking colleagues Down Under (and underwater) make as much as $187,000 per year. Space and positions are severely limited, though. Here are some other options in the meantime: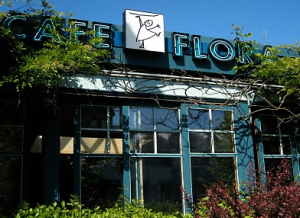 1. Cafe Flora, a mecca in the Pacific Northwest for vegetarian cuisine, seeks a dinner sous chef to maintain and advance the restaurant's menu. Looking for five years experience in fine dining as well as "organic and sustainable food knowledge."

2. Get away from it all in Billings, Montana where black bear roam and beer flows. Yellowstone Valley Brewing Company needs a brewmaster with at least a few years' head brewer experience. Besides overseeing all operations, some marketing is involved for the brew fest and brewers dinner.
3. Live in or near Phoenix? Live and die for rum? Know a thing or two about bitters? This bartender position at Rum Bar has your name all over it.