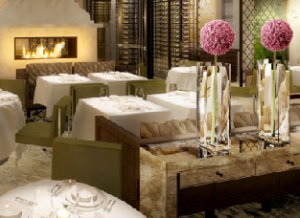 This week it's all about perception. After reading Gabrielle Hamilton's Blood, Bones & Butter (check it out below), we realize that it's nearly impossible to figure out which food jobs are the best jobs before it's too late and you're committed. So we found a few opps based on pure seat of the pants. As always, job seeker beware.
1. "Hi I work at the Eiffel Tower." That's enough to make you look at this open sous chef position in Las Vegas.
2. "Hi I work in the Napa Valley." So what if you're stuck in a hot frenetic kitchen? Auberge du Soleil looking for line cooks and dishwashers.
3. "Hi I work with Dan Barber and his super-cool farm-to-table restaurant Blue Hill in Tarrytown, New York." A mouthful to say, but a great opp to get into the industry. Front of house positions.
4. "Hi I spend my days serving craft beer in West Seattle." Porterhouse West Seattle seeking bartender/server who lives and breathes brews.