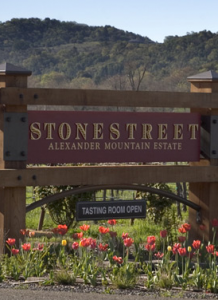 Searching for a good job doesn't stop at the holidays. We've kept our eyes open and have come up with a few stocking stuffers:
1. Organic food chefs should note several opportunities at Good Earth Natural & Organic Foods in Fairfax, CA: a Soup Chef, Wok Cook and Vegetarian Hot Food Chef. Cool bonus–employees receive 10 percent of all profits.

2. The University of New Hampshire is looking for a Lecturer in Culinary Arts and Nutrition. Post-secondary teaching experience and CCC certification required. Check out the not-very-welcoming email address though! Hope it's not a reflection on the school.
3. Stonestreet Winery in Healdsburg, CA needs an experienced assistant winemaker. Duties include tracking cellar operations, coordinating blend trials, and working under winemakers and vineyard managers to learn more about estate vineyards and winemaking practices.