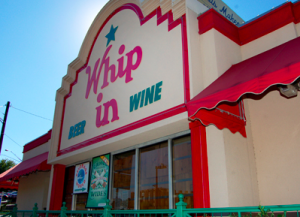 Biggest restaurant trends for 2010: local, local, local. The Sacramento Bee listed results from 2,000 chefs across the country and locally sourced, um, everything, made the top of the list. Other interesting trends include "smaller portions/smaller prices" and gluten-free dishes.
Who says convenience food outlets can't defy the monotony odds? Dipak Topiwala turned his father's Austin, Texas Whip In store into a "locavore sweet spot." Local beers, fresh milk from Water Oak Farms in Houston and the best fresh-made Indian food in the city. Topiwala installed a beer garden, microbrew taps and even a small stage for local music talent. "I won't get rich," he says, "but I don't need a mansion. I just need a house."
Will cookbook authors skimp on the pictures? In a backlash against an overabundance of "food porn" some cookbook authors are pairing their recipes with minimalist graphics and illustrations. Cheaper and cleaner, to be sure…yet this ignores a fundamental component of cookbooks. They are meant to be read and enjoyed as much as utilized at dinnertime.