Last night 11 food and drink apps were honored in 15 categories during Toque's 2nd annual Food App Awards. Sara's Kitchen, an app by Sara Moulton, cookbook author and host of PBS' Sara's Weeknight Meals, was awarded Best Overall and won in two other categories. Grocery IQ and Mixologist both garnered two awards as well.


"We saw a lot of new contenders this year," said Steve Cooper, Toque food app critic and co-organizer of the awards. "All of the entries, even prior to the finalists, revealed a professional level of design and functionality."
Toque's panel of judges worked throughout the last three weeks, downloading, testing and evaluating all of the finalists. The apps were judged on design, navigability, usefulness, innovation, value and overall impression.
Here are the winners for the 2012 Food App Awards:

Best Overall
Sara's Kitchen
With consistently high marks in all criteria, Sara's Kitchen was a clear frontrunner for Best Overall. The app exhibited standards of design, use and value to which all other apps within the Food & Drink category would do well to follow.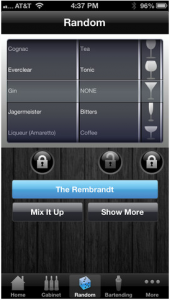 Best Value
Mixologist
Judges' comment: "Feature packed. Thousands of drink recipes. Search based on what's in your own liquor cabinet. Love the sound effects when you shake it for a random drink!"
Best Design & Navigation
iCookbook
Judges' comment: "The ability to filter the recipes was fluid. Shopping list integration was sophisticated."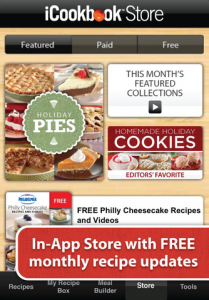 Best Branded
Sara's Kitchen
Judges' comment: "This app is well thought out and comprehensive with a range of great tips. Great go-to for menu ideas."
See our review: Sara's Kitchen
Best Innovation
GroceryIQ
Judges' comment: "This app is better than the paid app I had been using. Love the coupons and store search."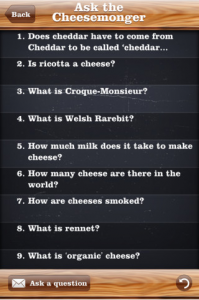 See our review: GroceryIQ
Best Food Guide
Ask the Cheesemonger
Judges' comment: "Great design, great use of 'gaming elements' in this app."
See our review: Ask the Cheesemonger
Best Cooking
Cooking PlanIt
Judges' comment: "The step by step cooking, grocery list, and ability to modify recipes is nice; also like how the app asks you how many people you are cooking for."
Best Beer & Wine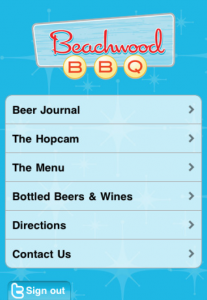 Beachwood BBQ
Judges' comment: "Great app for Beachwood BBQ restaurant goers. Has everything you could want, from menus to beer & wine lists. It also has value for those not nearby; it connects to the RateBeer database, encourages beer journaling. Love its kitschy good looks!"
Best Utility
GroceryIQ
Judges' comment: "Lots of features for hard-core shoppers and couponers. It's fun to add items using the voice feature and bar code scanner."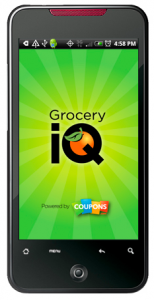 Best Spirits
Mixologist
Judges' comment: "Fantastic library of content with nice integration to social technologies."
Best Restaurant
TabbedOut
Judges' comment: "Finally a convenient way to pay your bill at a restaurant, especially crowded and noisy ones."
Best Social
BigOven
Judges' comment: "Love this app for its leftovers feature, as well as the extensive searchable recipe index."
Best Cookbook/Recipe
Sara's Kitchen
Judges' comment: "Beautiful images. Lots of info packed into the app. Very well organized."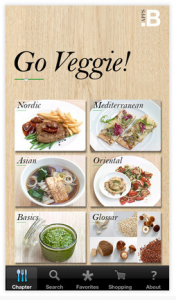 Best Health Food
Go Veggie!
Judges' comment: "Featuring gorgeous photos and exciting cuisine, this app will surely inspire and excite home cooks. These are not run-of-the-mill recipes you can find elsewhere."
Best Food Locator
Foodspotting
Judges' comment: "Love this! Great way to see what really looks good to eat around me from real people. A nice way to share food photos with friends."